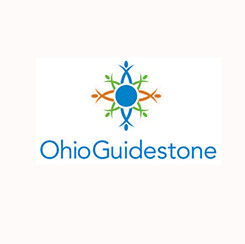 OhioGuidestone dba
Family Nurturing Center of Ohio
www.OhioGuidestone.org

Mission Statement
At OhioGuidestone, our mission is to provide pathways for growth, achievement and lifelong success.
About Us
We're OhioGuidestone – built on a solid foundation of experience and expertise, rooted in faith and a legacy of serving children and families. Our range of flexible, customized programs build upon one another so they address every aspect of a person's needs. We're a solutions-focused organization with passionate people committed to providing direction and inspiration to children, families and communities to help them become stronger... Read More
Location
Berea, Ohio

Vice President and
Chief Clinical Officer:
Benjamin Kearney, Ph.D.
216.287.5716
Benjamin.Kearney@OhioGuidestone.org
National
Trainer/Consultant
Jane Wood
216.513.8073
Jane.Wood@OhioGuidestone.org
Contact
800.639.4974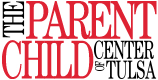 Parent Child Center of Tulsa dba
Family Nurturing Center of Tulsa
www.parentchildcenter.org

Mission Statement
To prevent child abuse and neglect through education, treatment and advocacy.
We work to
PREVENT abuse and neglect through parent, child and community education.
PROTECT children at risk through family safety & support services.
HEAL the harmed through parent & child treatment.
The Parent Child Center provides a wide array of services focused on... Read More
Location
Tulsa, Oklahoma

Executive Director
Desiree Doherty

National Trainer/Consultants
Kim Thomas
918.699.0548
kthomas@parentchildcenter.org

Carol Sartin
918.699.0535
csartin@parentchildcenter.org

Contact
918.599.7999
ddoherty@parentchildcenter.org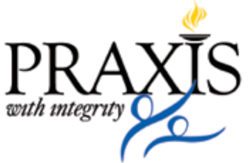 Family Nurturing Center of Texas
PRAXIS with integrity Consulting
www.TheFamilyNurturingCenterofTexas.org
Mission Statement
PRAXIS with integrity Consulting supports learning in the lived experiences and encourages growth throughout an individuals interactions with others. Action and reflection equals healthy growth during an individual's life.
Praxis is a Greek word meaning practice.
It is used to signify that spiritual truth can only be fully learned as a form of wisdom, through experience, which engages the totality of our being; body, soul... Read More
Location
Austin, Texas

Director
Sonya M. Thorn, LCSW, Ph.D.
512.757.0087
sonyam.thorn@gmail.com

National
Trainer/Consultant
Sonya M. Thorn, LCSW, Ph.D. 512.757.0087
sonyam.thorn@gmail.com

Contact
512.757.0087