Nurturing Parenting Contact and Order Info
How to Order:
Download Printable, Faxable Order Form (PDF)
Internet: NurturingParenting.com 24 Hours a Day!
Phone: (435) 649.5822
Phone: (800) 688.5822
Monday thru Friday; 8:00 – 4:30 MST
Email: FDR@NurturingParenting.com
Mail: Family Development Resources, Inc.
PO Box 982350
Park City, Utah 84098-2350
Method of Payment: (U.S. Funds Only)
1. Check or Money Order
2. Credit Card (MasterCard, VISA, American Express)
3. Invoice (Available only with an established account or purchase order)
Send Payment to:
Family Development Resources, Inc.
PO Box 982350
Park City, Utah 84098-2350
Payment Terms:
Payment is due within 30 days upon receipt of materials.

Please note:
We will not ship orders if you have past due invoices.
Payment must be made in U.S. currency.
Refunds/Exchanges:
Return materials in perfect condition within 30 days for a refund. Insure returns (UPS, FedEx USPS) as the customer is responsible for lost or damaged materials. Returns after 30 days of original ship date are subject to an 8% restocking fee and credit will be issued for material purchase only. The customer is expected to pay all shipping charges. Call for more information.
How to Return Materials:
Family Development Resources, Inc. is not responsible for returns lost or damaged through the U.S. Mail.

1. Enclose a copy of the invoice to insure proper credit.
2. Carefully package the materials to avoid damage during shipment.
3. Return materials by an insured carrier. Return shipping charges are the responsibility of the
customer.
Return Materials to:
Timpanogos Press / Family Development Resources, Inc.
16292 South Bringhurst Blvd., Suite 100
Bluffdale, UT 84065
Copyright and Use Agreement:
All materials in this catalog are copyrighted. Their reproduction or adaptation, in whole or in part, for any purpose or by any process, without prior written permission from Family Development Resources, Inc (FDR) is a violation of copyright law. This policy also applies to all tests and all test materials, including quoted materials found in manuals, brochures or books. Submitting a completed order form or purchase order, or paying part or all of a FDR invoice, implies acceptance of these terms and conditions by the purchaser.
Registered Trademark: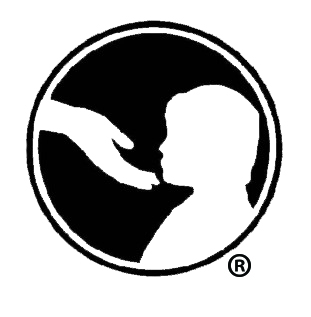 The Family Development Resources logo is a Registered Trademark of
Family Development Resources, Inc.

For permission to use the Family Development Resources logo
call 800.688.5822 or FDR@NurturingParenting.com
Contact Us
Family Development Resources, Inc.
PO Box 982350
Park City, UT 84098
Phone:
1.435.649.5822
1.800.688.5822
Fax:
1.435.649.9599
Email:
FDR@nurturingparenting.com
Use our contact information to the right to contact us through mail or phone or you can use the form below.