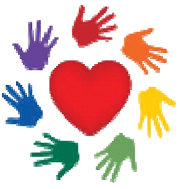 Location
Snellville, Georgia
Director
Sue Laney, CEO
770.972.3664
Slaney@HEARTSforFamilies.org
National Trainers/Consultants
Keely Aldred
678.714.3378
keelyrain@yahoo.com

Diana Bray
770.906.0001
dbray@HEARTSforFamilies.org
Contact
Sandy Oquin
770.972.3664
Soquin@kfpinstitute.org
Family Nurturing Center of Georgia
www.heartsforfamilies.org
www.nurturinggodsway.com
Mission Statement
To strengthen families and those that serve families.
We truly have a "heart for families" and the agencies that are dedicated to serving them. Because we now serve more areas beyond Georgia, our new name better describes the scope and reach of our services. The acronym "HEARTS" explains the different ways we support communities and help parents raise healthy and successful children.
About Us
All families will have access to quality parenting education to enhance their quality of life. Children will grow in a nurturing environment with parents active and confident in their role as the first and most important teacher. Children are free of child abuse, child neglect and substance abuse, which allows them to ...