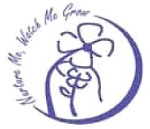 Mission Statement
Ending the cycle of child abuse by promoting individual well-being and healthy family relationships.
About Us
The Family Nurturing Center of Kentucky is an agency dedicated to ending the cycle of child abuse by promoting healthy families. They offer counseling for victims of sexual abuse, Nurturing Parenting Classes, supervised visitation, Kids on the Block Puppet Shows for community awareness, and trainings. They will celebrate their 33rd Anniversary in 2012.
Family Nurturing Center® is a non-profit social service agency located in Northern Kentucky dedicated to ending the cycle of child abuse by promoting individual well-being and healthy family relationships. Our services and programs focus on the education, prevention, and treatment of all forms of child abuse and neglect.
Vision
Safe children, Thriving families, and Nurturing communities
Guiding Principles
We help create a world where children live free of all forms of abuse and violence through a full range of prevention and treatment programs.
The entire community is needed to protect children. Family Nurturing Center is a leader in educating the community about its role in supporting a nurturing environment for all families.
Families play a critical role in promoting individual well-being and healthy relationships. Our family based services create the greatest opportunities for lasting change.
Children's well-being is an adult responsibility. Permanent cultural change in the way a community prevents and responds to child abuse occurs by educating adults and empowering individuals. Committing time and resources to do this is an investment in a better future.
Initial work to form the agency began as early as 1975 by a group of concerned citizens who recognized the magnitude of the problem of child abuse. Formerly known as Committee For Kids, Inc., The Family Nurturing Center® began as "Citizens Committee Against Child Abuse and Neglect of Northern Kentucky" in 1988. The first program, Parents Anonymous, was held in September 1978 and the agency incorporated in 1979.
Family Nurturing Center became a United Way Member Agency in 1988 and later became an affiliate of Family Nurturing Center, National, located in Park City, Utah. Today, the agency is the largest affiliate of Prevent Child Abuse Kentucky.
Family Nurturing Center is governed by a volunteer Board of Directors. The Board employs a full-time Executive Director who hires talented and dedicated staff to carry out the vision and philosophy of the agency. The agency continues to use volunteers extensively in order to involve the community and maximize limited resources.
Direct service programs are offered at our Florence location as well as at donated sites across Northern Kentucky. The majority of services are provided to residents of Boone, Campbell, Grant, Kenton and Pendleton counties in Kentucky, and Hamilton County in Ohio, although there are no geographic restrictions. Strong community support and the spirit of volunteerism allow us to provide quality programs in cost effective manner.
Programs of the Family Nurturing Center®
The Family Nurturing Center offers many programs and services to serve the families of the tri-state area. You can read some of the testimonials from people we have served here. Our Nurturing Parenting Programs is a family based parenting education program proven to decrease the risk of child abuse and help families develop healthier, more loving relationships. A variety of these Parenting Classes are provided in Boone, Campbell, Grant, and Kenton counties.
Child Abuse Treatment Services is our program that helps child victims of abuse (physical abuse, emotional abuse/neglect, witness to domestic violence and sexual abuse) and their non-offending family members recover from the trauma and rebuild their lives. Free individual, family and group counseling provided in Boone, Kenton, Campbell and Grant Counties.
Kids on the Block is our traveling Puppet show that equips children with the tools they need to recognize, resist, and report child abuse.
PACI (Protect and Comfort Infants) is our community education program designed to prevent Shaken Baby Syndrome and provide information on indicators of child abuse and neglect.
HOPE (Helping Others Parent Effectively) is a comprehensive Parenting Education and Support Program designed to meet the needs of at-risk families referred by Hamilton County Job and Family Services.
Facilitated Visitation Services provides an opportunity for children to visit with non-custodial parents in a safe, supervised setting, and build skills needed to enhance healthy family functioning referred by Hamilton County Job and Family Services.
Every Parent's Library is a free parenting video lending service for expectant parents and parents with children ages birth to 2 years. Each video will provide parenting advice from the experts for developing parenting skills, ways to reduce stress, and methods to improve your child's health.
Stewards of Children curriculum is a revolutionary prevention program designed to teach adults to prevent, recognize and react responsibly to child sexual abuse.
Training Services include specialized training programs and motivational seminars that are available to help parents and professionals gain skills in parenting, child development, child abuse recognition and reporting, the nurturing philosophy and more.