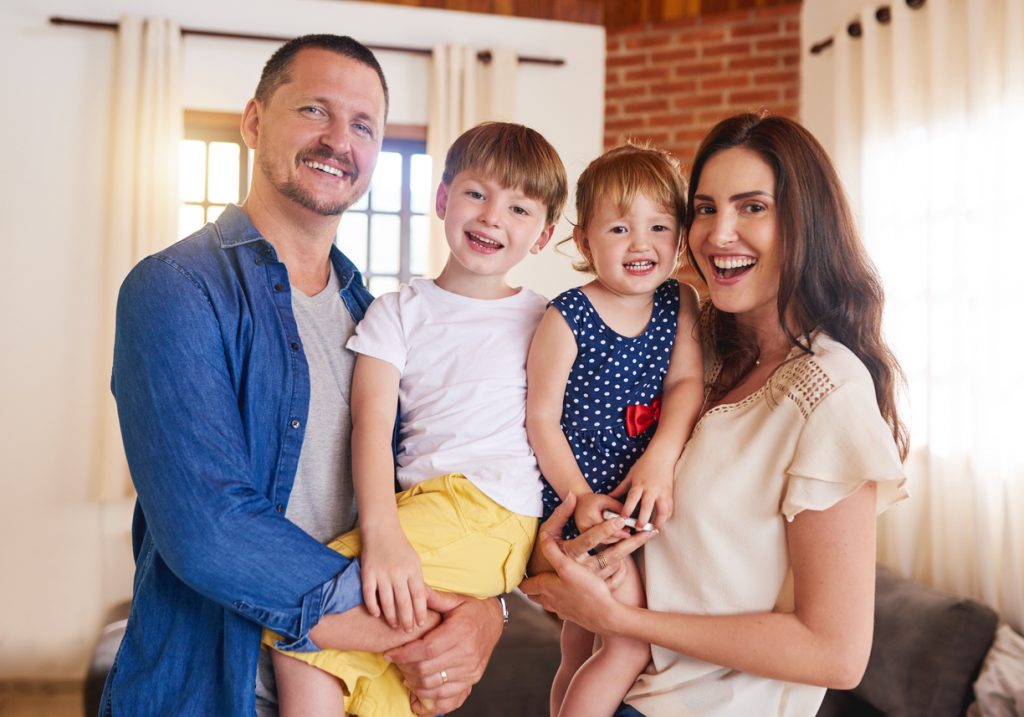 Parenting is a challenging yet rewarding journey, and for families involved in the child welfare system, the Nurturing Parenting Program's (NPP) Nurturing Skills for Families offers a beacon of hope. This innovative program, currently implemented in 41 states, the District of Columbia, and Puerto Rico, is making a significant impact by strengthening parenting skills and reducing child maltreatment through individualized parenting workshops conducted in the home.
What is Nurturing Skills for Families?
Nurturing Skills for Families is a comprehensive program that addresses the core aspects of parenting through a personalized approach. The program is guided by five fundamental parenting beliefs:
having appropriate expectations of children
developing empathy
disciplining with dignity
establishing appropriate family roles
empowering children
Families typically spend three to four months in the family workshop, with NPP facilitators meeting with them in the home once or twice per week.
How Does Nurturing Skills for Families Work?
The journey with Nurturing Skills for Families begins with the facilitators conducting an initial assessment using the Adult Adolescent Parenting Inventory (AAPI-2). This tool helps evaluate the risk of child maltreatment and guides the facilitators in understanding the unique strengths and challenges of each family. Following this assessment, facilitators collaborate with families to create an individualized Family Nurturing Plan, outlining the content to be covered in the upcoming sessions.
The program is delivered in the family's language, ensuring accessibility for diverse populations. With over 90 lessons to choose from, facilitators tailor a sequence uniquely suited to each family's needs. These lessons cover 19 parenting competency areas, ranging from infant development to alternatives to spanking. Parenting workshop sessions involve one-hour meetings where facilitators deliver lessons and engage families in parent-child activities, providing practical opportunities to apply the newly acquired knowledge.
Benefits of Nurturing Skills for Families
There are numerous benefits of the NPP programs for both families and facilitators. Here are just a few.
Customization for Diverse Needs: NPP's flexibility allows facilitators to tailor lessons according to each family's unique circumstances. This customization ensures that the program remains relevant and effective across various populations, including Native American families.
Empowerment through Education: By focusing on core parenting beliefs and competency areas, Nurturing Skills for Families empowers parents with the knowledge and skills needed to create a nurturing and supportive environment for their children. This empowerment is a key factor in breaking the cycle of child maltreatment.
Family-Centered Approach: Conducting sessions in the home environment facilitates a more intimate and personalized learning experience. This approach encourages families to actively participate and apply the lessons within the context of their daily lives.
Comprehensive Resource Library: The availability of handbooks, lesson guides, and additional resources enhances the learning experience. The variety of materials, including the Easy Reader Parent Handbook and lessons tailored for families with younger children, ensures that the program remains accessible and beneficial for all participants.
Why You Should Care
Nurturing Skills for Families stands as a testament to the positive impact that targeted parent training workshops can have within the child welfare system. By fostering a culture of empathy, dignity, and empowerment, NPP is contributing to the well-being of families across the nation. As facilitators and parents engage in this transformative journey together, the Nurturing Parenting Program continues to be a beacon of hope, guiding families toward healthier, more nurturing relationships. To see all programs for families and facilitators, see our Nurturing Parenting Programs. For other resources go to our Training Resources page where you can also locate training workshops and Family Nurturing Centers in your area.