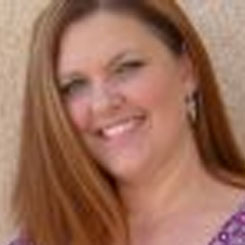 Shawntel Tucker #210
My goal…

Helping people find solutions that work for them.

It is my goal to help you set achievable goals, to find inner strength, and to overcome daily hurdles while working towards internal improvement, acceptance, and empowerment. I work with individuals, couples, and families, in a encouraging and supportive manner. I strive to assist with internal and relational conflicts, as well as co- parenting matters, and divorce issues. By looking at things from a different perspective, and helping you to trust that you know what you need, I will help you to set and achieve your goals.

I have nearly 18 years of experience working with children and families, who face daily struggles and trauma. I am a trained mediator, child and family investigator and EMDR provider. I am also a Nationally Recognized Nurturing Parenting
®
Program Trainer/Consultant.
I was first introduced to The Nurturing Parenting Program in January 2008. I eagerly attended the training to become a facilitator in February 2008. I incorporate this model into my own life, as a mom, and my professional life as a therapist and director of a child placement agency, daily. The focus is strength based and centered on building trust and relationships. Ethically and morally, it works for me ... and the families I have trained!