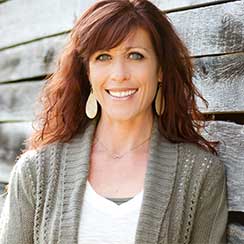 Jennifer Crowe #14
Jennifer Crowe has been facilitating the Nurturing Parenting® Programs since 1996. Under the training of Dr. Lessie Bass and Ms. Deborah Moody, co-authors of the African American Supplement for the Nurturing Parenting Programs, Jennifer began facilitating groups of young children, teenagers and parents. In 1998, Jennifer trained under Dr. Bavelok to become a Nationally Recognized Trainer and Consultant. Her schooling includes receiving her BSW in 1996 and her MSW in 1998 from East Carolina University.
Jennifer has volunteered as a facilitator with the Pitt County Shelter Home and Pitt County Mental Health. She has worked as a Nurturing Specialist with Pitt Memorial Hospital under their Injury Prevention Unit on a full-time basis. This position allowed Jennifer to train, coordinate and consult with Pitt, Greene and Edgecombe Counties in Eastern North Carolina who were utilizing the Nurturing Parenting Program. The curriculum that was utilized was Parents with children birth through 5 years, Parents and children 5-11 years, Parents and Adolescents, as well as the ABC Program.
Jennifer has also had experience as a Clinical Specialist with the Catawba County Department of Social Services, where she provided clinical case management to families in her caseload. She also volunteered with Catawba County's Nurturing Program during this time as well.
Jennifer went on to Caldwell County where she coordinated, ran and maintained the Nurturing Programs for parents who had children birth to 5 years old. She is a lead facilitator for the Parents and Adolescent Program.
Jennifer currently works with the Caldwell County School System where she is a School Social Worker. She is currently on the Board of Directors for the Caldwell Committee for Healthy Families, who is an affiliate of Prevent Child Abuse-North Carolina and who provides all Nurturing Parenting Programs in Caldwell County. She also continues to act as lead facilitator for the Parents and Adolescent Program. Jennifer also provides a 3-day training as needed and has done so for the past twenty-one nine years.
Jennifer enjoys spending time with her 2 children through sports, hiking and traveling