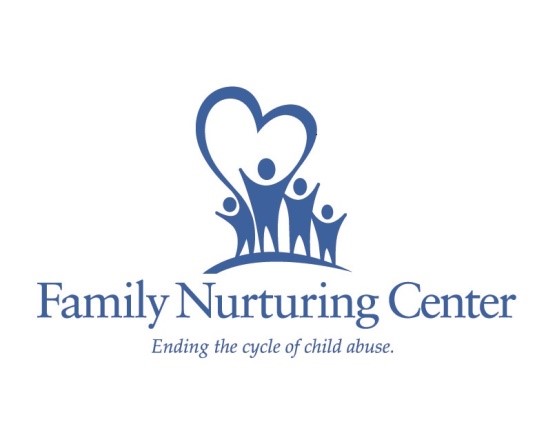 Family Nurturing Center of Kentucky #45
www.familynurture.org

Mission Statement
Ending the cycle of child abuse by promoting individual well-being and healthy family relationships.

About Us
The Family Nurturing Center is a non-profit social service agency located in Greater Cincinnati dedicated to ending the cycle of child abuse by promoting individual well-being and healthy family relationships. Using a trauma-focused approach, our services and programs focus on the education, prevention, and treatment of all forms of child abuse and neglect.

Vision
Safe children, Thriving families, and Nurturing communities

Guiding Principles
We help create a world where children live free of all forms of abuse and violence through a full range of prevention and treatment programs. The entire community is needed to protect children. Family Nurturing Center is a leader in educating the community about its role in supporting a nurturing environment for all families. Families play a critical role in promoting individual well-being and healthy relationships. Our family based services create the greatest opportunity for lasting change. Children's well-being is an adult responsibility. Permanent cultural change in the way a community prevents and responds to child abuse occurs by educating adults and empowering individuals. Committing time and resources to do this is an investment in a better future.

For more than 40 years, he Family Nurturing Center has provided child abuse treatment, prevention and education services to thousands of Greater Cincinnati children, adults and families. Our services include:
Child Abuse Treatment Services: Individual and group therapy for child victims of abuse: sexual, physical, domestic violence, emotional, neglect and other violent crimes. These free programs include a case management component, individual and family counseling, social and healthy coping skills groups, and therapeutic groups for child sexual abuse victims.
Community Education and Training: Specialized fee-based training programs and seminars covering topics such as parenting, child development, child abuse recognition and reporting, impact of abuse, the nurturing philosophy and more.
Holistic Support and Wellness Activities: Expressive therapy programs such as yoga, art therapy, music and meditation that incorporate holistic mind-body approaches into daily habits positively impacts overall health and wellness.
Kids on the Block: Child abuse education and awareness program using life-size puppets in local elementary schools and community events. This free traveling puppet troupe gives children the tools they need to recognize, resist and report child abuse.
Nurturing Parenting® Programs: Family-based parenting education programs proven to help families develop healthier; stronger relationships. A variety of curricula are available including programs for parenting of infants and toddlers, school age and adolescent children, as well as the Nurturing Fathers Program. These free programs are provided in Boone, Campbell, and Kenton counties.
S.O.A.R. (Survivors of Abuse Recovery): A 12-week program serving adults who experienced childhood sexual abuse.
Stewards of Children: Public education program designed to educate adults on how to prevent, recognize and respond to child sexual abuse.
Visitation: Supervised visitation promotes healthy relationships between children and non-custodial parents. Our Facilitated Visitation programs occur in Hamilton County location for families referred by Hamilton County Job and Family Services.