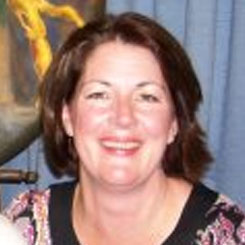 Michele Tryon, MA, CCLS #52
Michele Tryon MA, CCLS is a Certified Child Life Specialist, and a Nationally Recognized trainer/consultant for the Nurturing Parenting Programs®. She is the co-author of The Nurturing Program for Parents and Their Children with Special Needs and Health Challenges©, A Family's Guide to Autism Spectrum Disorder©, and The Nurturing Program for Parents and Their Children with Special Needs and Health Challenges Workshops™.

She has worked with Nurturing Parenting Programs since 1987, and has facilitated hundreds of programs for professionals, parents and children in the hospital, home and community.

Michele works full time with a free-standing children's hospital in Virginia coordinating outreach programs, and providing parent and professional trainings. She is active in Virginia's Nurturing Network, and co-chairs Hampton Roads Parenting Education Network (HRPEN). She serves on the executive committee for the Youth Partnership of South Hampton Roads, and the steering committee for the Hampton Roads Trauma Informed Community Network (HRTICN).

Michele is certified as a grief coach and teaches mindfulness and movement to educators and counselors working with children and youth. She served as a faculty member for the National Initiative for Pediatric Palliative Care and helped to develop The CompassionNet program, a pediatric palliative care community based program, in New York State.

While director of prevention education and counseling services for the Herkimer County Prevention Council at Catholic Charities and Integrated County Planning project coordinator, she provided leadership for integration of County services and community asset building as a part of New York State Office of Children and Family Service's statewide initiative.

Michele earned her undergraduate degree in psychology child life from Utica College of Syracuse University and her graduate degree in transpersonal studies from Atlantic University.