10/13/2014
-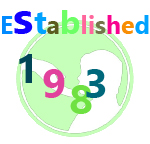 Since 1983, over 2 million families have participated in the Nurturing Parenting Programs.
Family Development is seeking published articles or unpublished research reports regarding the effectiveness of the Nurturing Programs.
The articles and reports may be posted on our web site or submitted as additional evidence to national agencies who rate evidence based parenting programs.
In addition, FDR is seeking agencies who are currently engaged in or interested participating in studies utilizing control group or randomized control group research designs. Material compensation will be provided to agencies contributing to this request.